Places are important for the good result. In this context we offer you good Places for the Camp and Training Program
Advantages and Opportunaties of Seda Tourism and Organization

Daily Training In Quality Pitch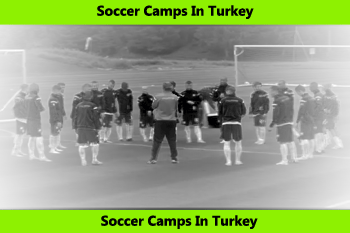 Before Motivation then lets match. Everything is Good Motivation
For the better results you need to motivation if the conditions ready for training. Why not be good result
Ready Tools For Training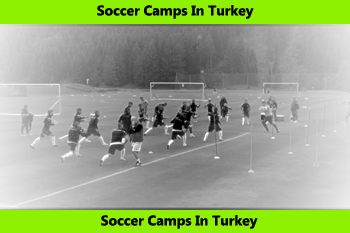 Demands equipments is ready During the Training
During the camp whcih demands before will be ready to use. We wants your success, the rest is up to you
Professional Pitches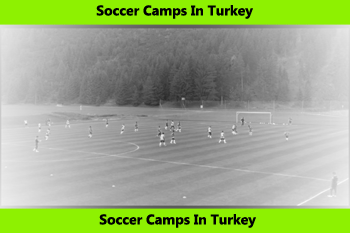 Good conditional pitches for In actual measures
For the best results you need to matches before the season. So we can arrange some matches from the Turkish Football league or second League
Arranging Matches
» Matches facilities around the camp area
» Fields including tribune
» Referee trio "Federation approved"
» Security
» Locker rooms for players
Note: If Available times period can be match with Turkish Super League best 8 Teams
Training
» Training area near the accomodation places
» Free Mineral water during training, friendly matches and in rooms.
» Necessary Equipments for the Training Area
» Twice time in a day ( Every Training including 90 Minutes )
» During the training 0,5 lt water and ice are free.
» Training area also including Locker rooms for the Players and other Techinical Staff.
» Good Conditional Training Fields
Accomodation Services
» Suite rooms for the every one of head delegation and head coach.
» Singles rooms for the officials.
» Single Rooms for the Technical and Assistant staff
» Double or Single rooms For the players
» Optional Hotels 4 Star and 5 Star hotels in the camp area...
» Full Board: 3 buffet meals a day (breakfast, lunch and dinner) including mineral water, fresh juice, soft-drink, tea and coffee (All meats halal).
» Suit Rooms for the Technical Director and Soccer Club Boss
» All meals served in a separate Restaurant.
» Light snack (with Sandwiches or cakes) in the afternoon.
» Laundry of sportswear ( Twice a Day )
» Free use of all sports facilities available (fitness room, swimming pool and sauna).
» Praying-room.
» Room for massage.
» Storage room for sports equipment.
» One conference room with 1 T.V and video for meetings (when needed during the camp).
» All players rooms can be on the same floor if necassary and Available.
» Wi-Fi Internet service for free.
» Storage room for sports equipment.
Transfer Services | Shuttle Services
» Before The Camps
» Flight Tickets, Including Round Trip Advantages of The Soccer Camp Turkey
» Airport to the Hotel <<=>> Hotel to Airport
» During the Camps
» Transportation with a luxury bus - Hotel <<=>> Training Pitch <<=>> Hotel
» Luggage transfer with trailer or a small bus.
» Hotel <<=>> Stadium Hotel <<=>> Training Area
Here are The Reasons of The Success
We Know… For the soccer camps professional teams want to be sure climate conditions during the camps. In the summer times camps football teams want to cool places for the camp In the winter times camps football teams want to hot climate zones for the camp. In this context For the Winter camps Antalya zones ( Lara, Belek, Side, Kemer, Alanya ) For the Summer camps ( Istanbul, Bolu, Erzurum, Rize ) are available for the better camps


These specific zones including accommodation facilities and Suitable floor and grass covering for the training. Available Rehabilitation and conditioning units in this areas. With preparation matches teams are will be ready to new season. Our aim for your success.


We know why you need these camps and we are working for your targets.


We wish you the opportunity to tell ourselves better. We wish your team will be able to do it from the heart. Have a successfull results for all matches


Respectually Yours | Ceo Of Soccer Camp Company
About Us
SEDA GROUP is a Tourism , Advertisement, Organization and Publish Company. A kind of collaborate Sevices to your demands. Since 2005
          We are using all alternatives of the Technology for your business and travel. From begin to end of your business and travel; we are living a honor for your enjoyable. If you are happy and accept Service Quality that is the best moment for us. because we are working your rest.
          We have "A Group" Travel Agency Of Turkish Travel Agency Union and IATA. And Also having Turkish Airlines ( THY ) Sun Express, Pegasus, Onurair, Anadolujet,  İzair and Atlasjet Authorized Agency To Selling their tickets online...Furtermore Ogertur, Delta Hava Yolları, Lüfthansa, Air France, Swiss Air,  Malev, Gulfair, Qatar Airways, Emirates, KLM ve Azerbaijan Airlines and more than 80 Airlines tickets selling by us. We can Organize Hajj and Umre Visits to Mekka and Madina. Shortly Enough we can organize Trip, Panel Form, Meeting, Fair Organizations If our Costumers depands...
          Since 2005 we are focusing Quality Services for our costumers Wishes. Your Success Business Travel or Enjoyable Holiday is the our happiness to share or workmates...This is the success if you again choose Us..."For Us"
          Our Target is a mision that following the Technology and opportunites for Quick to answer Demands and for your care Budgets..
Respectually Yours...
Publish Team Of Seda Group...
Where we are
Address
Yukarı Mah. Üsküdar Cad. Gurur İş Merkezi No:12 / 5 Kartal
/ İstanbul | Turkiye
+ 90 216 306 22 55 (pbx) + 90 216 306 25 55
+ 90 216 306 51 55
soccercamp@SoccerCampTurkey.com
Copyright ©2017 | All Rights Reserved